Traction
Surfboard tail pads, or traction pads, can look the same with patterned grip and shapes all to suit aesthetic taste or team rider style. Get closer to the design and you find a range of features that affect the feel and suitability of the pad. These features dictate the style of surfing and type of surfboard that it will work best for.
To help choose the right pad for you, we have compiled a break down of Roam tail pad features and what style of surfing and type of surfboard that they suit.
MAIN FEATURES:
1. SIZE AND SHAPE
Tailor the pad to your surfboard, with a pad that fits the tail, and can expand.
2. ARCH
The higher the arch, the more contact under your foot.
3. KICK
A higher/more angled kick lets you lock your foot in for vertical, powerful surfing.
4. TEXTURE
In simple terms the rougher the texture, the more grippy the pad.
CHOOSING A PAD BASED ON STYLE
FLOWING/FRONT FOOT SURFING
For fish/groveller surfboards or in waves lacking power.
On weaker waves or on styles of boards where you're moving your weight forward to generate speed or find trim, a Roam pad with a less locked in feel is better; low or no Arch, a low Kick and less aggressive texture.
BALANCED
For a variety of surfboards and styles.
For the widest range of surfboards and surf conditions, a medium all round pad gives you the freedom to move your back foot and the grip when you need it.
Less experienced surfers will also benefit from not being too locked in.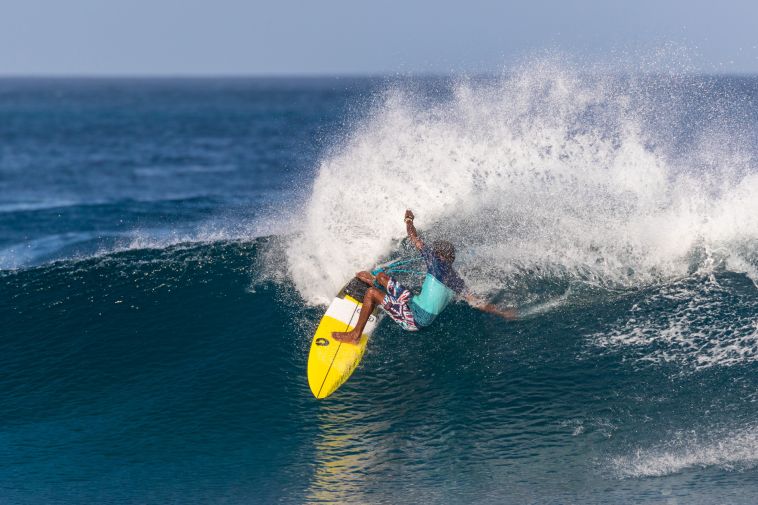 AGGRESSIVE/BACK FOOT SURFING
For shortboards and powerful waves.
On performance shortboards or in waves with power, your back foot wants to be planted, locked in and not needing to move forward to aid trim.
These pads want the most of all features: high Arch, high Kick and aggressive Texture.
CHOOSING A PAD BASED ON SIZE
Fishes, especially retro fishes need wide or extra wide pads. Specific Fish pads have a swallow tail friendly design. 2+1 or pads with 'filler' pieces are excellent for versatility.
Small wave boards and grovellers need wide pads, usually fairly flat.
Three piece pads are versatile for tail width and tail shape - the 3 pieces can be angled and spread to fit the widest range of shapes.
Performance pads are the smallest in size, invariably designed for a narrow squash or round tailed shortboard.
OTHER FACTORS
MATERIAL
Most tail pads are made from EVA an expanded foam rubber. The density is rated on the Shore hardness scale - soft is more grippy but less durable and hard is less grippy but more durable.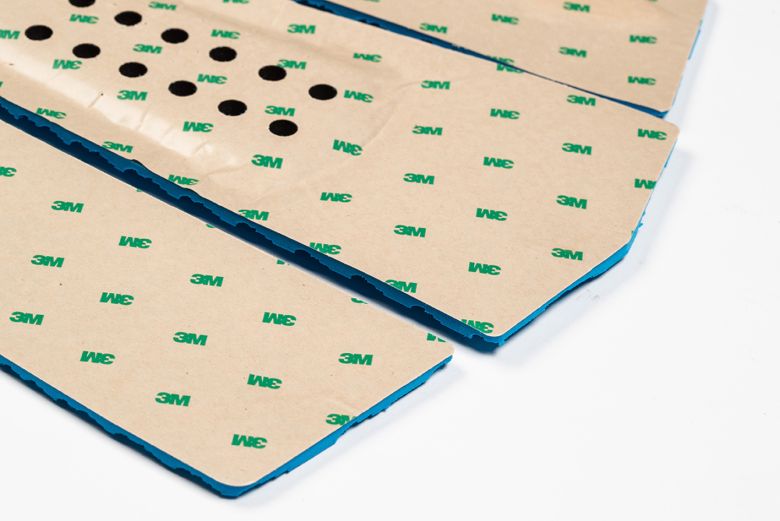 GLUE
Good glue is essential - poor quality glue will fail quickly making the pad useless. 3M is a brand name, supplying the best glues used for pads. Roam tail pads only use 3M glue.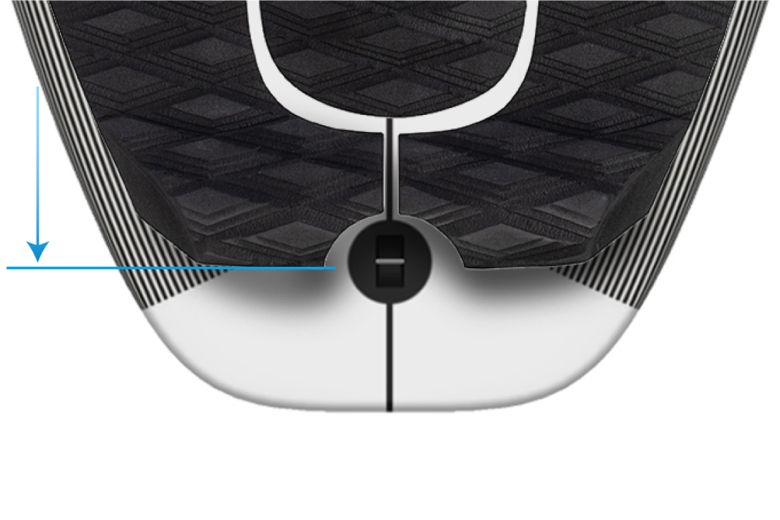 POSITION
When attaching your tail pad it's important to put it as far back on the tail as the leash plug will allow. Never put it over the leash plug as the leash string will cause it to lift.
HOW TO APPLY
1. Ensure area is clean and wax free
2. Place pad in position without removing adhesive backing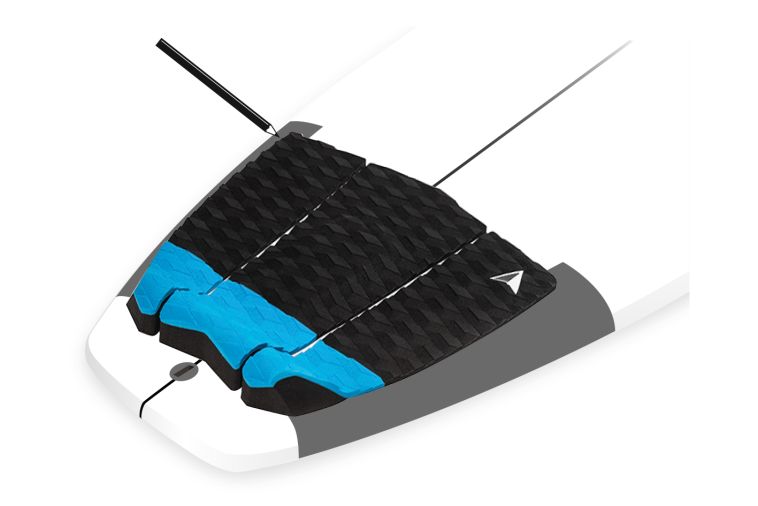 3. Mark position with a pencil
4. Remove Pad
5. Carefully peel off backing and apply. Do not touch adhesive
6. Press firmly and evenly across the whole pad